Bell Performance is pleased to offer you free access to helpful training resources for you and your staff.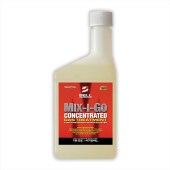 Over the last year, ethanol has been on everyone's mind, especially your customers who have lawn & garden and small equipment. Lawn mowers, trimmers, ATVs, chain saws, any and all small engines using ethanol - customers around the country are demanding solutions to the engine damage damage, poor fuel quality and poor performance caused by 10% and 15% ethanol fuels.
And it's only going to get worse as we move into 2012.
Bell Performance products like Mix-I-Go give you what your customers need and demand.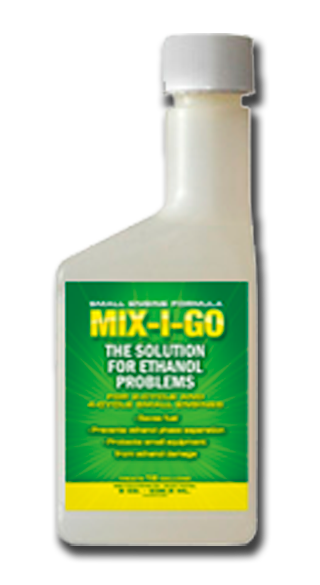 For the upcoming spring, your customers are going to demand solutions to the ethanol problems that are destroying their small engines and equipment. When you stock Mix-I-Go Small Engine and Mix-I-Go Concentrate, you can be sure you will have the right solutions for them. And they'll appreciate that.
Mix-I-Go Small Engine Formula solves ethanol problems in small engines and 2- and 4-cycle engines, protecting seals and fuel lines from ethanol damage (saving the equipment) and controlling the water which destroy ethanol fuel quality.
Mix-I-Go Concentrate solves ethanol problems and enhances performance and fuel economy in cars, trucks and boats.
And don't forget about your winter customers.
They may not be mowing lawns as often, but customers who own wintertime small equipment like snow blowers and generators need the Mix-I-Go line of products to keep those expensive pieces of equipment running when they need them this winter.
Bell Performance - An Ace-Approved Vendor
Bell Performance is an approved vendor for ACE Hardware, with vendor number #41937. You can get the following fuel treatments from your ACE distribution warehouse:
Contact your ACE Distribution Warehouse to order these treatments at your ACE-negotiated product rate.
Your store can also order other Bell Performance treatments by contacting Bell Performance for special negotiated rates for drop shipment directly from Bell Performance's warehouse to your store. Contact Bell Performance at 877-231-6673 or sales@bellperformance.net for more information on other pricing and product availability.