Is Your Fuel at Risk for Contamination Problems?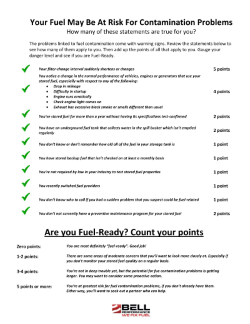 Did you know that fuel issues are the number one cause of equipment failure?
Are you at risk?
In the midst of a pandemic AND hurricane season, it is crucial to be prepared. Thankfully, fuel issues can often be prevented. You simply need to make sure your fuel is not at risk for contamination problems.
Download your free checklist to assess if you are fuel ready!
Fill out the form on the right to download our checklist "Are You Fuel Ready?".