ATX-1004DSC & ATX-1005SSD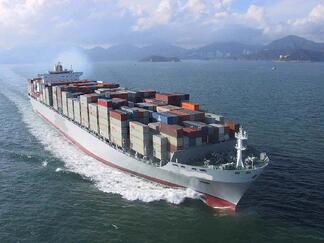 Large ships burning Marine Fuel Oil (MFO) and Heavy Fuel Oil (HFO) deal with a range of operational issues, including black particulate smoke emissions, cold corrosion damage to metal surfaces and sludge buildup in fuel delivery systems. Owners and operators are asking for solutions to this issues that rob their ships of their bottom line.
The Bell Performance ATX line of heavy fuel oil treatments offer solutions to these problems with ATX-1004DSC and ATX-1005SSD concentrated multi-purpose treatments for heavy fuel oils in marine applications.
ATX 1100T & ATX 1400T
The ATX T-Series is Bell Performance's family of oil-soluble fuel oil treatments optimized and approved for gas turbine applications. The ATX T-Series provides high quality turbine-grade magnesium sulfonate for remediating both high- and low-temperature corrosion and solving molten deposit formation problems.
Due to shipping regulations, these ATX products are not available to order on-line through the Bell Performance Web Site. Please call the Bell Performance Sales Office at 1-877-231-6673 for pricing, ordering and shipping information. Certain restrictions apply.
You can also fill out the form on the right and a Bell Performance employee will be in touch with you as soon as possible.