What's Your Plan for Hurricane Season?
The big take away for this upcoming hurricane season is the need to have an emergency plan in place. Such plans provide guidelines for how to get through safely in the events of these unfortunate and unforeseen weather occurences.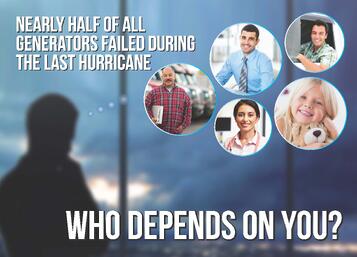 Most municipalities have defined plans in place for dealing with hurricane or disaster preparation. But many businesses do not, and that's a dangerous gamble.
80% of businesses hit by disaster that face interruptions in their business of 30 days or more go bankrupt. They don't recover from not being prepared.
That's a dangerous fact for businesses, many of which may even have emergency systems in place like backup generators to ensure they can continue running while everyone else are losing their minds around them.
Download Your Free Hurricane Preparation Fuels Guide
Just as you have people who rely on you during these storms, you can rely on Bell Performance to help you through in whatever capacity you operate. That's what we have a free Hurricane Preparation Fuels Guide for download here. Your free downloadable guide contains;

Recommended steps to prepare your business for storms, from 5 days before up to the actual event.
Preparation guidelines in-between storms.
Fill in the form to download your Guide today!