Because of your existing relationship with Bell, we wanted to extend an exclusive offer to you – complimentary online training with one of our fuel specialists here at Bell.
Valuable Technical and Sales Training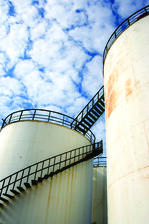 Biocides are unique in the marketplace. They solve big problems and have the potential to save you and your customers serious money. But to maximize their effectiveness, there's a few tips for you to follow.
This valuable technical and sales training on the Bellicide product will place you in the best position to both help your customers and improve your bottom line. If you're an end user of Bellicide, this valuable training will place you at the cutting edge of preventing microbial fuel problems and protecting your business.
This valuable opportunity is extended to you with our compliments. We just need you to pre-register so we can arrange the training details that will give you the most benefit.
Pre-register for this valuable opportunity by filling out the online form and clicking the submit button.